This game really puts the 'detective' in Detective Comics' most famous exponent – Batman. You feel as if you are really going undercover in a film noir epic as you follow in the footsteps of Gotham City's most famous son. The game is deep, with acres of map to explore to find hundreds of hidden clues and easter eggs. It's very nice to look at too, the art design is immaculate, and evokes that haunted, gothic science fiction atmosphere that fans of Batman want from a game. Particular scenes of note are the Scarecrow sections when Batman is under the influence of hallucinogenic narcotics and has to guide himself away from the clutches of a hideously huge Scarecrow, complete with glowing lamp eyes. Pretty hair-raising stuff.
The fight dynamics in the game are reasonably good, but don't advance much beyond punching, kicking, and a handful of different Batarangs and weapon choices. Where it does get interesting are the stealth power-ups that allow Batman to silently swoop down and snatch up the thugs and villains that he has to contend with. This gives the game an authenticly exciting feel, as you're never entirely sure if the criminals will notice you or not, always keeping you on your toes. Sometimes the line of vision is not entirely clear and you feel unfairly busted, and then you have to play through the same section again when you're mowed down by machine gun fire, but there's enough skull-cracking, bone-crunching fun to be had that it doesn't really matter that much.
The bosses are excellent, covering a swath of characters from Gotham. We meet Poison Ivy in all her botanical glory, along with the deliciously delinquent Harley Quinn, the harrowing Scarecrow as already mentioned, Krok, Viktor Zsasz, The Riddler (never in person, as far as I've found yet, but in the background, taunting us mercilessly), and of course, the king of quips, the jester of death, The Joker himself – as voiced by Mark Hamill of Star Wars Luke Skywalker and Batman – The Animated Series fame, no less! These give the game a real nostalgic Batman feel, echoing all of the greatest elements of the movies, TV show and comic books, but in a hefty punch-packing package.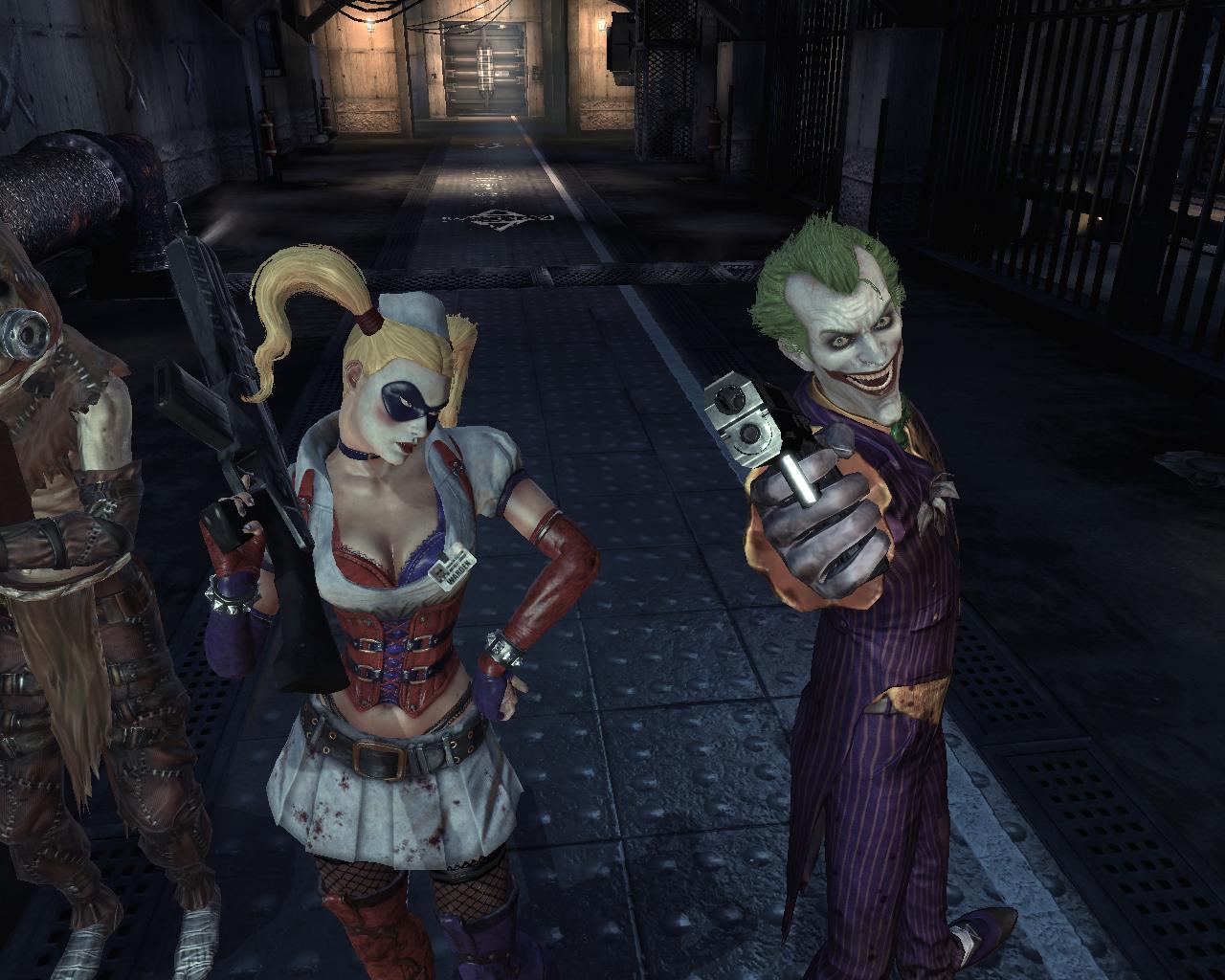 Batman: Arkham Asylum does not disappoint on any level and will keep you coming back for more bat-tastic amusement.
96/100